Home
/
nextmobility
/
control electronics and infotainment
Control Electronics & Infotainment
Automotive electronics systems with expertise in main OEM standards
CAPABILITIES
WHAT WE DO
On top of a comprehensive portfolio, we develop customer-specific electronic control units for various automotive domains such as ADAS, chassis, body, infotainment and powertrain.
With medium/low -volume in-house assembly facilities and well-established long-term partners for high volume productions, we can supply finished products during prototype phases and mass production.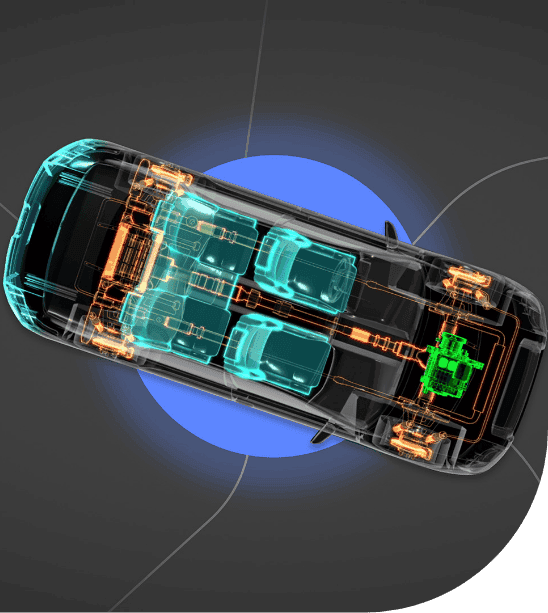 TECHNOLOGIES
How we do it
We have vast expertise in design, development and manufacturing of automotive electronics products. Skilled engineers in hardware/mechanical/software development with expertise in products with functional safety qualification up to ASIL D.
We are certified Automotive SPICE level 3 with know-how in model based design, bootloaders design and autosar integration.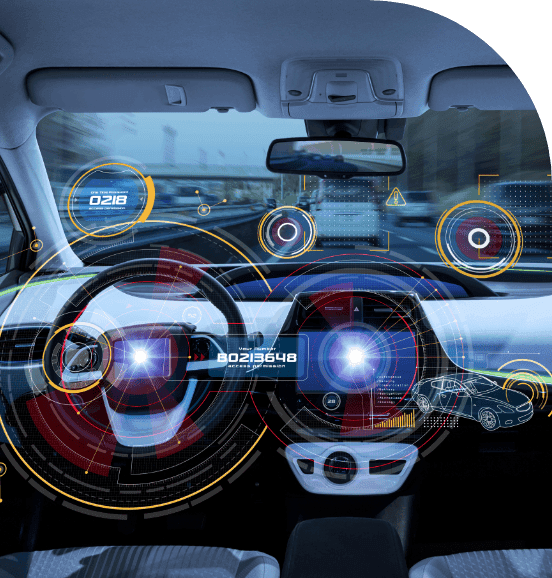 SCR
The Selective Catalytic Reduction (SCR) unit manages nitrogen oxides (NOx) emissions in diesel cars by means of injecting Ad-Blue into a special catalyst. The unit is IP67 9K, with High-Speed CAN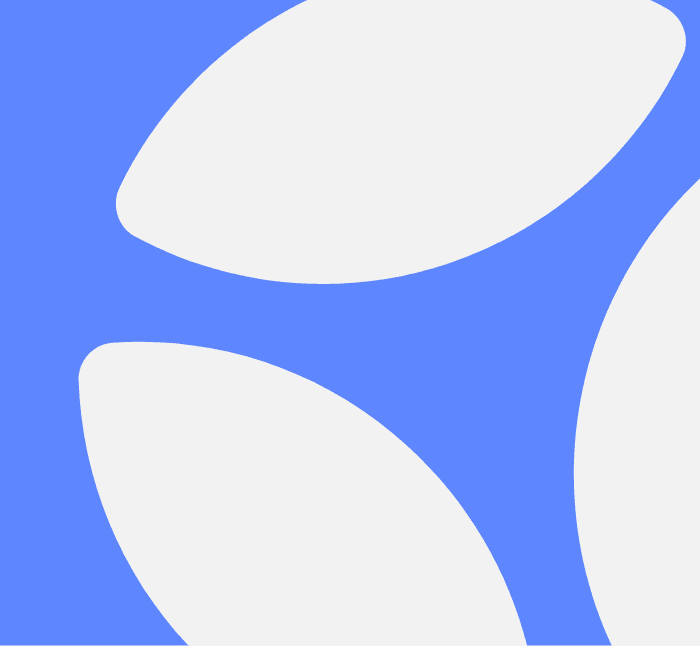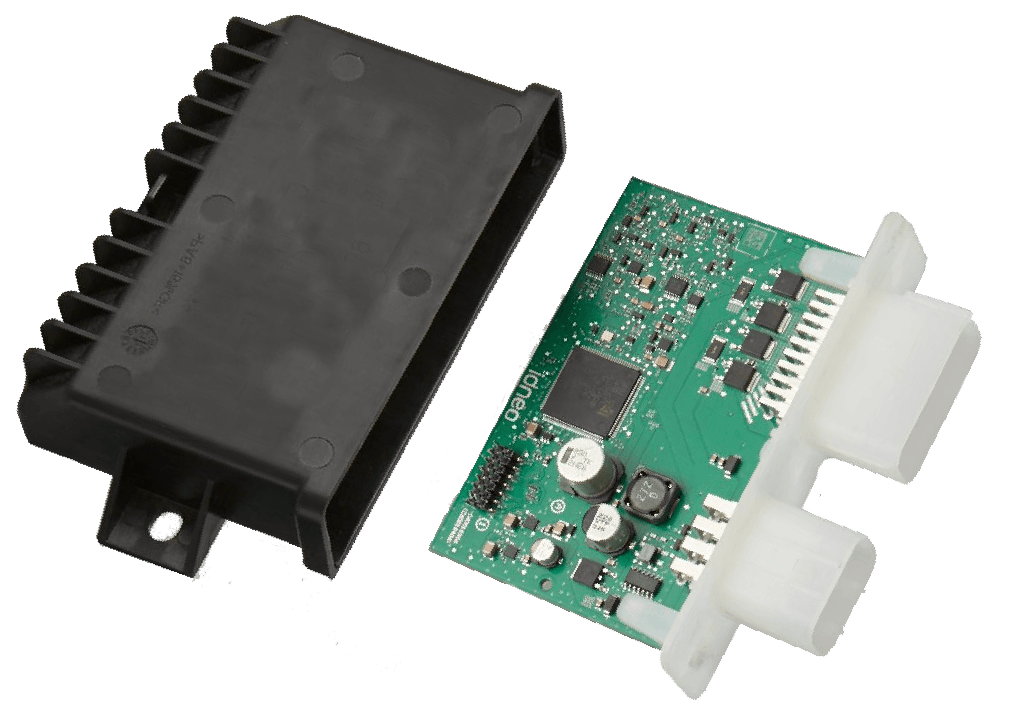 Advanced Driver Assistance Controller
This unit receives image input from cameras located around the vehicle, processes the images and outputs video streams for displays. The vehicle exterior field of view (FOV) extends sideward and rearward the vehicle view and improves view in adverse lighting conditions.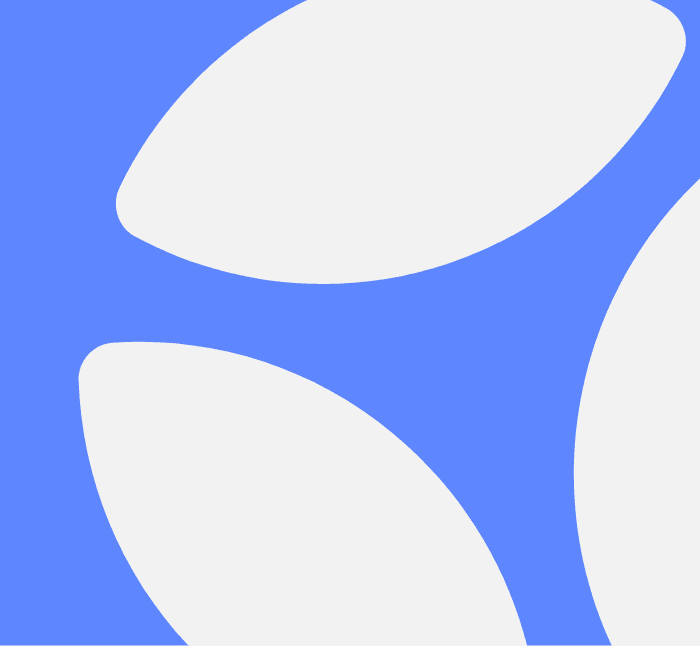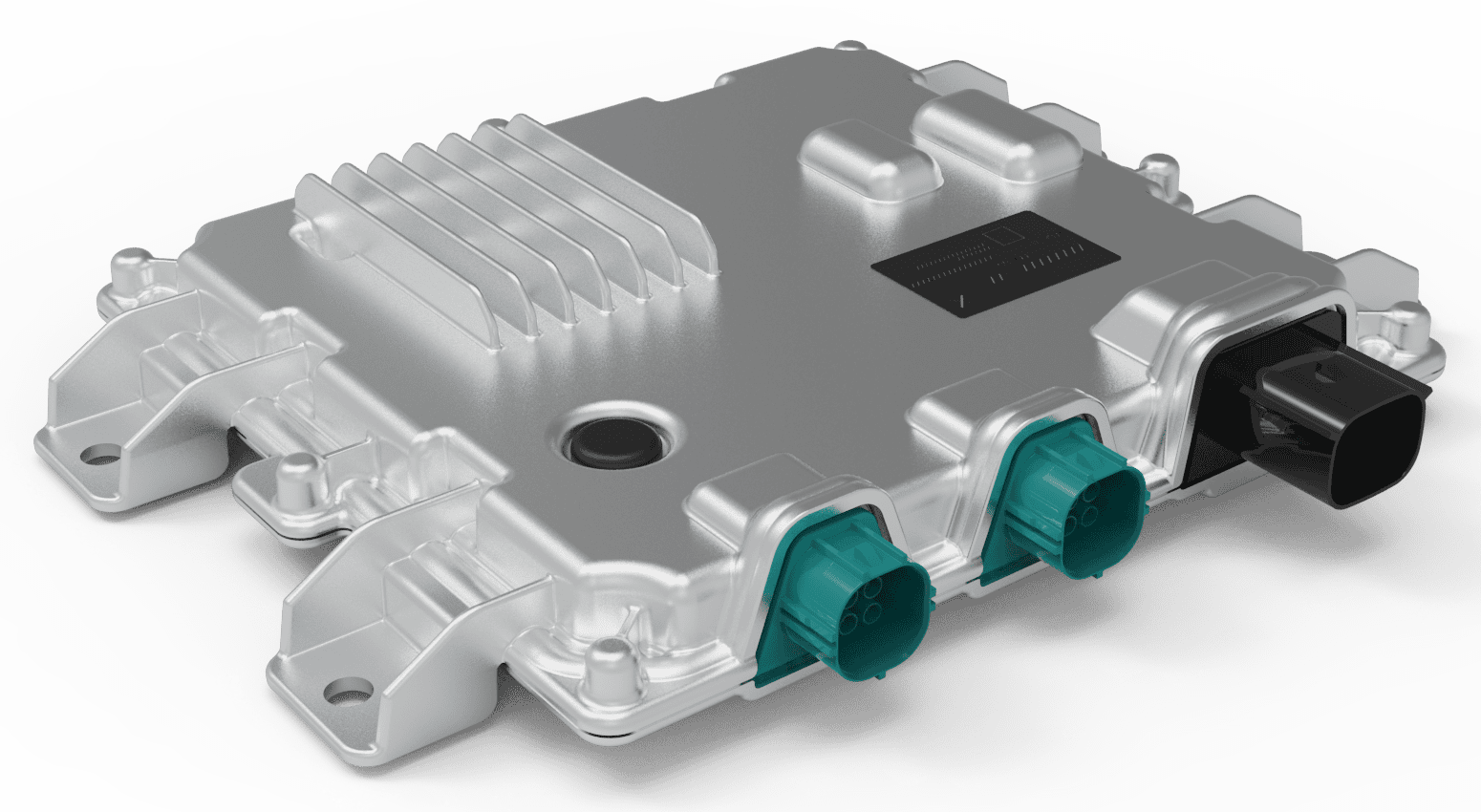 Domain Controller
Domain Controller with integrated gateway and advanced functionalities. This unit reduces the number of control units, optimizes the wiring harness, and avoids integration problems.
The unit controls features in the Body electronics domain e.g. power windows, doors, lighting, wipe, hvac and as a gateway; connects body electronics to other bus systems. This unit is qualified ASIL B, with Autosar 4.X, up to 150 I/Os, with CAN and LIN interfaces.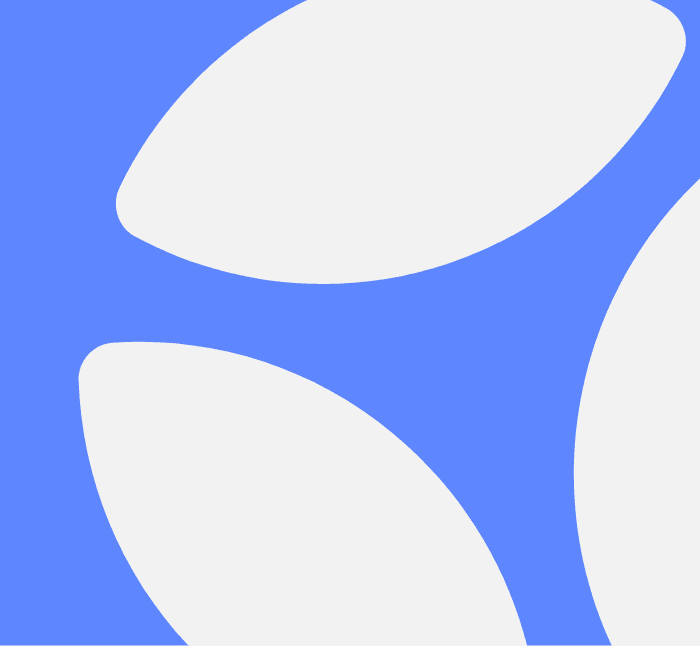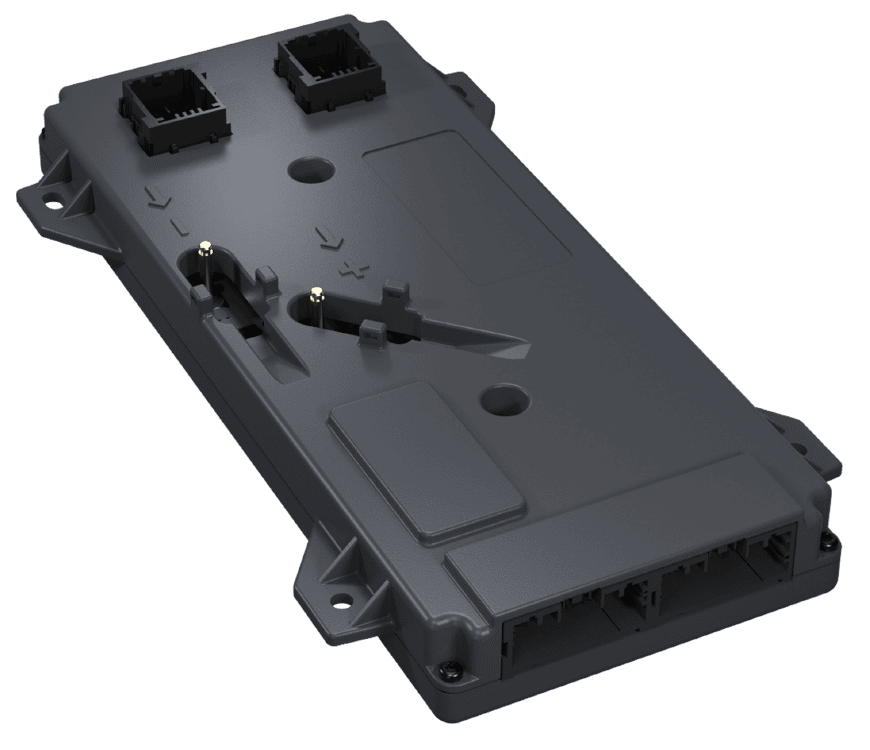 In-Vehicle Infotainment Platform
Scalable In-Vehicle Infotainment ECU responsible for providing relevant vehicle information and passenger entertainment. This Infotainment platform features Bluetooth 5.3 technology, provides Wi-Fi 802.11ax connection and features cellular connectivity.
The unit can precisely locate the vehicle by means of GNSS multi-frequency and multi-constellation with dead-reckoning support. The unit is up to ASIL B qualified, and 2 touchscreens can be connected for user interaction. Other interfaces included in the platform are USB3.0, automotive Ethernet, CAN, LIN and A2B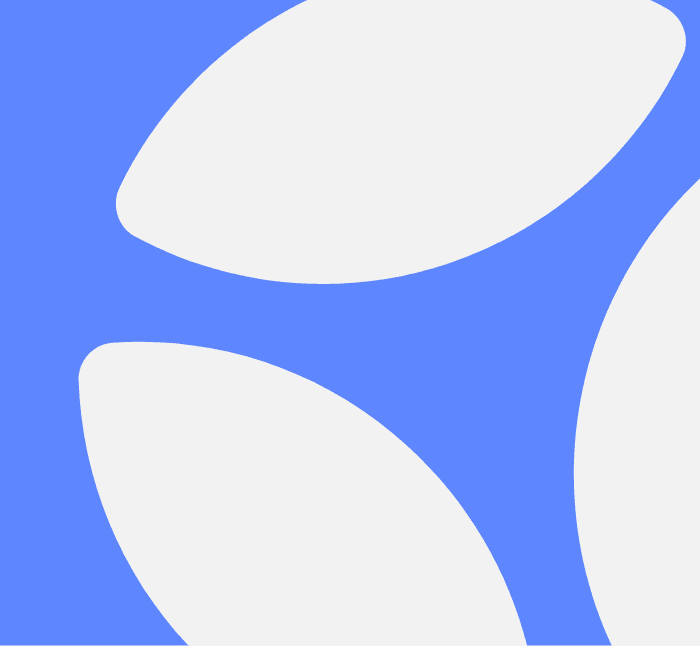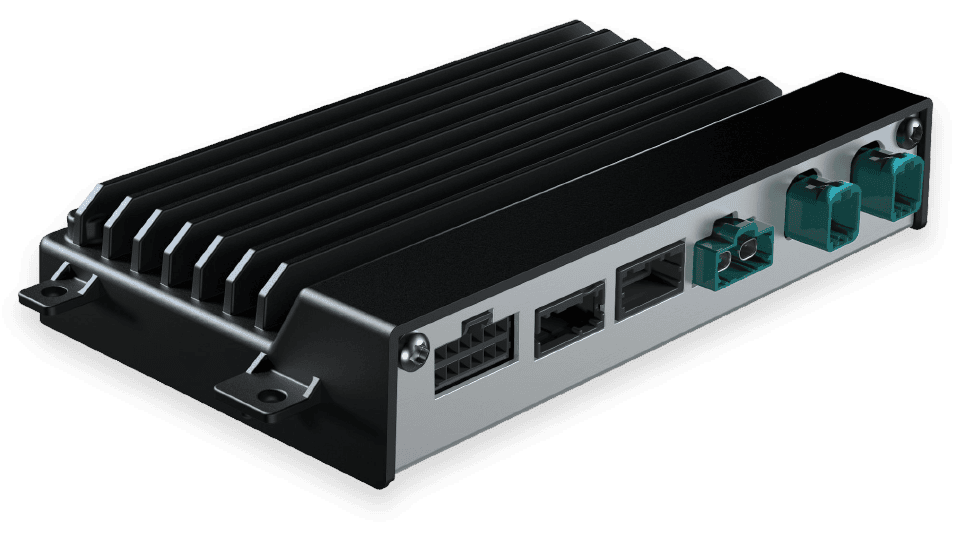 Vehicle Access System
Vehicle Access System based on Bluetooth Low Energy (BLE) and NFC technology. The ECU determines the user location with the BLE signal strength received from a mobile device, based on the location, determines the use case: vehicle unlocks / locks the driver door, vehicle locks all the doors, vehicle locks / unlocks the trunk or vehicle authorizes the user to drive.
In case a mobile device is not present, the driver can still get access to the vehicle by means of swiping the NFC card on the B-pillar and get driver authorization by swiping the NFC card next to the steering wheel.